This ribbon compliant to UL 1581 VW-1.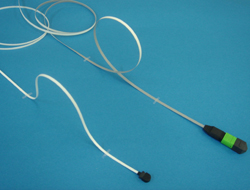 Good heat resistance.
Cover Layer used FR silicone is resisted above 200 degree C.
We can assemble multifiber connector to Flame Retardant Optaccess.
Good for ecology.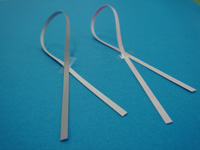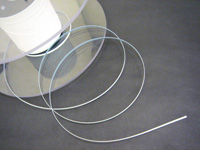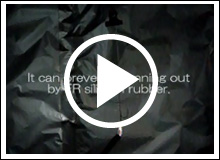 Flame test:Normal ribbon and Flame RetardantOptaccess
46sec wmv 858K
Please crick the picture

Intra/Inter-rack fiber management
Optical harness
Optical back planes

Test
Condition
Performance
Flame Test
UL1581 VW-1
good
Removability of coating
100 times
good
Temperature-Humidity Aging Test
85℃, 85%RH, 200hr
No physical damage
Optical loss change < 0.002dB/m
Temperature-Humidity Cycling Test
-40 to 70℃, up to 80%RH, 200 cycles
No physical damage
Optical loss change < 0.003dB/m
Data in this table are measured values in our measurement system
and not guaranteed values. They depend on optical fiber type and the shape of optical fiber edge.


TOMOEGAWA CO., LTD. OPTO LEAF

7th Floor, KYOBASHI TRUST TOWER 2-1-3 Kyobashi, Chuo-ku, Tokyo, Japan

Inquiry Form