"Optres" is a new cleaning tool for removing dust on stubsurface into transceiver LC port. This is efficient and reliable with the adhesive ingredients by our adhesive technology.
All of the dusts are completely cleaned by the method of sticking and catching.

1.Completely clean up dust by sticking and
 catching.
2.No scratch on stub surface with our
 adhesive technology.
3.No electrical damage with insulating protection.
4.No special training is required for use.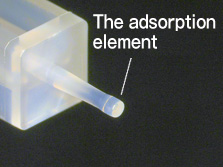 Optical transceiver
XFP type
(10 Gigabit Small Form Factor Pluggable)
Connector type
LC

Insert the top of the stick in the Optical plug assembly. Push the stick to the interior of plug assembly several time.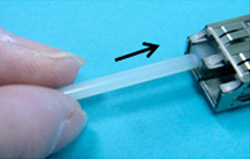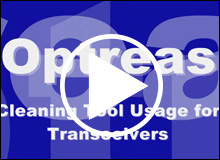 usage and the effect of "Optres"
42Sec・wmv・1.81MB
please crick the picture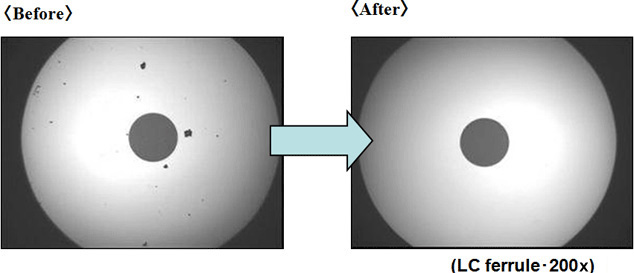 TOMOEGAWA CO., LTD. OPTO LEAF
7th Floor, KYOBASHI TRUST TOWER 2-1-3 Kyobashi, Chuo-ku, Tokyo, Japan

Inquiry Form