Home Page > About OPTO LEAF


Back at the beginning of the 20th century, a period of rapid growth in the telecommunications industry, Tomoegawa began studying and applying paper materials from a revolutionary viewpoint. The first step was to fuse paper-making technology with electrical properties in the production of Japan's very fast electric insulating paper. In the years since, Tomoegawa has branched out from paper by continuously developing and suppying advanced materials and products to both the private and industrial sectors.
OPTO LEAF provides optical fiber wiring and connecting solution based on these proprietary coating and adhesives technology.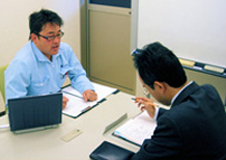 Group name

OPTO LEAF Speciality Optical Components team

Adress

1-3-6 Irie , Shizuoka-city, Shimizu-ku, Shizuoka Prefecture, Japan,424-0831

Phone

+81- 54-367-7012

activity

Manufacturing, processing, and sales of the following products.

Optical Fiber connecting components
Optical Fiber wiring
Optical Fiber Special manufacturing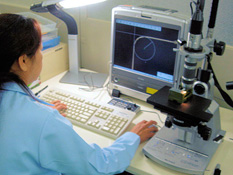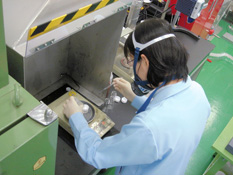 Company Name

Tomoegawa Co., Ltd

Headquarters

7th Floor, KYOBASHI TRUST TOWER 2-1-3 Kyobashi, Chuo-ku, Tokyo, Japan

Tel

+81-3-3516-3401

Founded

June 19, 1914

Incorporated

August 15, 1917

Capital

2,894,953,550 yen

President

Yoshio Inoue

Number of Employees Consolidated

1,202

Non-consolidated

388 (as of March 31, 2018)


TOMOEGAWA CO., LTD. OPTO LEAF

7th Floor, KYOBASHI TRUST TOWER 2-1-3 Kyobashi, Chuo-ku, Tokyo, Japan

Inquiry Form